MTBF Stakeholders


The Ministry of Finance
The MTBF supports the modernization agenda of the Ministry of Finance, a core objective of which is to establish a more strategic, results-oriented and accountable public financial management system. Finance Division has the lead role in recommending policy on MTBF and leading implementation.
The Planning Commission
The MTBF strengthens the ability of the Planning Commission to ensure that current commitments under the Medium Term Development Framework are properly reflected in the annual budget process.
Line Ministries
The MTBF supports the Government's policy of giving line ministries greater control over their financial affairs and the flexibility and capacity to manage their budgets in line with their stated objectives.
PIFRA
The MTBF reforms are closely coordinated with the Project for Improvement of Financial Reporting and Accounting (PIFRA), which is implementing modern budgeting and accounting information systems and capacity building across the federal government.
Cabinet
The MTBF reform strengthens the ability of Cabinet to enhance fiscal discipline and link its strategic priorities with the budgets.
The National Assembly
The MTBF reform seeks to strengthen the ability of the National Assembly to review budgetary proposals and performance through more transparent and results-oriented budgetary documentation.
Provincial Governments
The MTBF does not directly involve provincial governments, since they are responsible for their own budgetary management systems. However appropriate linkages are being established between federal and provincial level reforms.

Latest Updates

Revised Procedure for Operation of Assignment Accounts of Federal Government

(Local Currency)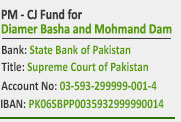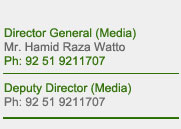 Securities and Exchange Commission of Pakistan

Competition Commission of Pakistan

Central Directorate of National Savings

Financial Accounting & Budgeting System (FABS)