ISO Certifiaction & Quality Assurance Programm


Finance Division is an ISO Certified Organization. Quality Management System (QMS) was launched in Finance division w.e.f. 28-12-2005 with the cooperation of Asian Development Bank (ADB)
Initially, ISO Certification was started with Pakistan Institute of Quality Control (PIQC), Lahore.
Later on, it was obtained from M/S Lloyd's Register Quality Assurance (LRQA), Karachi. Presently, QMS is working satisfactorily.
Finance Division is not only a role model for the other Federal Ministries/Division and for Provincial Governments, but also it has come at par with the world-class Finance Ministries.


Revised Procedure for Operation of Assignment Accounts of Federal Government

(Local Currency)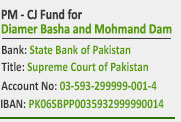 Securities and Exchange Commission of Pakistan

Competition Commission of Pakistan

Central Directorate of National Savings

Financial Accounting & Budgeting System (FABS)