PERFORMANCE OF QUALITY ASSURANCE
Quality Assurance (QA) program was launched in this Division in the year 2006 to increase the customers satisfaction level, raise service quality and improve internal working efficiency. This Division has got renewal of ISO 9001–2008 Certification w.e.f. 9.8.2010 for the period of three years (2010-2013). The performance of this section is given as follows:-
Quality objectives (targets and goals) of the wings of this Division has been revised for three years 2011-2014 and progress report for six months July-December, 2011 has been published.
Quality Policy and Strategic Quality Framework has been defined. Quality Assurance Structure of Finance Division has been established.
Meetings of Departmental Quality Review Committee (DQRC) of each Wing are held regularly to monitor the implementation of QA Program.
Customer Service Department has been established.
Training to build capacity of the officers of this Division on Quality related topics are planned and implemented regularly. More than 295 Officers have been trained on Quality till to date.
To build capacity of the officers 280 officers got foreign training of this Division and 43 officers got foreign training in the year 2011-12 during 2006-July, 2012.
479 Officers/Officials from 2006 till to date got trainings from various local Institutes such as STI Islamabad, PIM, Lahore/Karachi/Islamabad, Public Procurement & Regulatory Authority (PPRA) Islamabad, PIFRA Islamabad and NIBAF Islamabad.
On the basis of external and internal Quality related audits, entire Division has been certified ISO 9001:2000 Standard in 2007 and got certification renewed for further three years 2010-1013.
During the year 2010–2011 internal and external audit were carried out in this Division to measure the performance. Overall 07 external audit have been carried out from 2008 to June 2011. Next external audit is due in September 2012.
To measure the satisfaction of customer of this Division surveys have been conducted bi-annually. Customer satisfaction survey conducted during 2011-12 shows 72% customer satisfaction index (CSI).
To promote quality related activities Newsletter has been published. Newsletter for the period of March-July 2012 is in process for publication.
The 8th External Audit will be carried out in the month of September 2012.
A Quarterly Quality Report (QQR) is issued incorporating the achievements of this Division as per their Quality Objectives.
The QAPs of this Division are being revised incorporating the new goals and targets of 2012–2014.







Revised Procedure for Operation of Assignment Accounts of Federal Government

(Local Currency)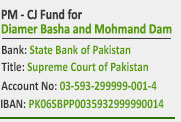 Securities and Exchange Commission of Pakistan

Competition Commission of Pakistan

Central Directorate of National Savings

Financial Accounting & Budgeting System (FABS)