Rebuttals/Rejoinders

Official Spokesperson

Mr. Omar Hamid Khan, Special Secretary Finance

, Ph. 9201023. D.G. (Media) Mr. Hamid Raza Watto Ph. 9211707, Deputy Director (Media) Ph. 9211707
08 November, 2019
Rebuttal - Ministry of Finance rebuts newspaper editorial on 'flawed narrative'

The Ministry of Finance has rebutted an editorial published in a Karachi-based business newspaper accusing the Minister for Economic Affairs Division Mr. Muhammad Hammad Azhar of a "flawed narrative" even as the Minister has discharged his responsibilities as an official spokesperson of the Federal government representing the collective view of all economic ministries.

In an official statement, Spokesperson Ministry of Finance has said that the views expressed by the newspaper in its editorial captioned 'Azhar's flawed narrative continues' dated 07 November 2019 are a fanciful articulation of personalised nature rather than being an objective assessment of the spokesperson's narrative. The editorial makes some sweeping claims that are not based on data but either inaccurate information or simply value statements.

The newspaper claims that the Minister's comparison of the first-year inflation figures of PTI with PMLN & PPP is not appropriate. The Minister has simply reminded the protesting opposition parties that the inflation rates during their own tenures rose to higher rates as compared to the first 13 months of PTI government.

The newspaper dismisses the achievement of Foreign Portfolio Investment flows becoming positive in Pakistan after three years and links this inflow to the of loss of employment in SME sector. This is stated to be not based on any data but an 'anecdotal survey of Islamabad'. The above merits no response.

The stock market's surge of 6500 point since August that the Minister mentioned in his presser is reported as 500 points in the editorial and then dismissed as not warranting importance because the market has players that according to the editor 'manipulate' the stock market and does not cover 99% of country's population. This view is quite opposite to the importance that Business Recorder itself gives to the stock market on a regular basis, printing analysis, reports and headlines carrying its movement and trends.

The improvement in fiscal deficit In Q1 FY20 is then criticized in the piece for being compared to the last year, which in fact is a standard practice. The PTI government achieved success in curtailing the external deficit in its first year of government by 32% (and further by 64% in first quarter of FY20). Now the government has focused on fiscal consolidation in this year (first quarter fiscal deficit is 0.7% vs 1.4% last year). This is rational sequencing and is now acknowledged by informed analysts. The editorial itself mentions 'appropriate phasing' as the correct strategy to ease the stabilisation process.
The claim of rising export volumes is disputed in the editorial and is attributed largely to increase in rice import by China. Data on volume of exports published for last year and this year shows the above assertion to be incorrect. During last fiscal year, as per the SBP, the total volumes of export grew by 12%. The breakdown of exports provided by PBS shows that exports of Cotton Cloth increased by 16.61%, Bedwear by 8.18%, Readymade Garments by 32.77% and Knitwear by 15.52%. The above make up for 40% of Pakistan's exports. The first quarter data of this FY20 also shows a healthy increase in volumes. Therefore, to attribute the entire exports volume growth to just rice imported by China is not supported by data and shows bias in the newspaper's analysis.

The decrease in circular debt flow is contested in the editorial. During the last year of PMLN government, circular debt flow was Rs 38 Billion/month on average, whereas during the first year of PTI government it reduced to Rs 27.8 Billion/month. This year it will be less than Rs 12 billion/month on an annual average. The Power Ministry has confirmed these numbers.

Lastly, whilst making personal attacks, the newspaper has also portrayed Minister Hammad Azhar as purely a lawyer and ignored the fact that he graduated in Development Economics from the School of Oriental and African Studies, University of London. He also has experience in managing industry for the last 13 years.

It is hoped that the newspaper in future will desist from such subjective analysis based on personal and biased views which is not the hallmark of a standard bearer newspaper such as 'The Business Recorder'.
21 October, 2019
Rebuttal - 3.3% growth in FY19 and host of economic measures set to benefit common man

Ministry of Finance has said that the government's macroeconomic adjustment and demand management policies for stabilization have started making an impact as visible in the moderate growth of 3.3 % in the FY2019 as well as introduction of a host of measures to bring down inflation, jack up economic activities, strengthening of social security net, increase in employment opportunities and containment of fiscal and trade deficits.

The result of what has been achieved so far needs to be seen and contextualised in the backdrop of a very difficult situation of the economy inherited by the government and how the measures taken by the government during the last one year have not only effectively checked the economic slide but turn the wheel in various sectors of the economy to ensure their long-term fruits for businesses and the common man.

In a detailed statement, the Finance Division has rejected the news reports published on the basis of a news article in an online international newspaper and claiming that the "Voters, traders feeling pain of the government's economic plan" due to what the report suggests as rising inflation and other reasons.

The Finance Division has maintained that at the very outset, it is important to mention that when the present government assumed the office, the economy was facing multiple challenges relating to fiscal, external and real sector of the economy. The unaddressed macroeconomic imbalances and long awaited structural reforms needed urgent policy actions. To address these issues, the present government thus introduced a comprehensive set of economic and structural reforms and the impact of macroeconomic adjustment and demand management policies for stabilization were now visible as FY2019 witnessed moderate growth of 3.3 percent.

The Finance Division pointed out that the media reports while referring to increase in prices did not take into consideration the major causes behind this rise and instead stated the figures whereas major reasons for the rise in inflation are (i) sustained pressures on twin deficits which induced the government to adjust administered prices upwards and also impose regulatory duties on imported items; (ii) supply constraints of certain food items and imposition of FED on cigarettes; (iii) and the impact of rise in fuel prices and exchange rate depreciations.

The Finance Division has further stated that the rise in inflation was mainly due to delay in policy adjustments required during FY2018 as the present government had to make difficult decisions of upward adjustment in overdue gas and electricity prices, market-based exchange rate adjustments, increase in interest rates etc to correct the macroeconomic imbalances. The government also adopted prudent expenditure management and contractionary monetary policy to compress the aggregate demand. To this effect, the State Bank of Pakistan raised the policy rate to 13.25% to arrest inflationary pressures.
The Finance Division further clarified that the government was making all efforts to control inflation by ensuring smooth supply of commodities, checking undue profiteering & hoarding and vigilant monitoring of prices both at federal and provincial level. To address the issue of severe macroeconomic instability and to put the economy on the path of sustained growth and stability, some tough immediate steps were required. The present government thus introduced a comprehensive set of economic and structural reforms. In this regard, Finance Division has worked out a strategy to control inflationary pressures in the economy.

Explaining the measures to control inflationary pressures on the economy, the Finance Division said the government had discontinued borrowing from the State Bank of Pakistan which had an inflationary impact, and switched to commercial banks for borrowing which was less inflationary in nature. Similarly, National Price Monitoring Committee (NPMC) in consultation with the provinces was regularly monitoring the prices and supply of essential food and non-food items.

The Finance Division further noted that on the expenditures side, the government was following austerity measures with complete restriction on supplementary grants. This is helping to control the aggregate demand to ease out the inflationary pressure in the country. The government is also committed to imposing the burden of adjustments in energy prices on those who can afford rather than the poor segments of the society. A subsidy of Rs. 226.5 billion had been allocated in the budget for customers who use less than 300 units of electricity in a month (comprises 75% of total electricity consumers).
The Finance Division also referred to the ECC of the Cabinet's decision to provide relief to the 'Roti Tandoors' for provision of cheap roti to the common man by giving the subsidy of Rs.1.5 billion. Similarly, the federal and provincial governments are ensuring smooth supply of essential items at affordable prices by organising the more sasta bazaars as well as in the open markets.

The Finance Division also mentioned that social protection through poverty alleviation programs had been introduced to protect the poor as the cost of structural reforms would fall disproportionately on the vulnerable segments of the society. Under Poverty Alleviation Division, the government has allocated an additional amount of Rs.80 billion in the country's social protection spending for 2019-20 with a total allocation of Rs 1 protect 90 billion for the Social Safety Net Programme.

To improve socio-economic condition of the common man and to boost agriculture sector, the Federal government is implementing "National Agriculture Emergency Programme" and has approved 13 mega projects at the cost of Rs 287 billion. The programme is being executed with the coordination of all provinces aimed at boosting crops yield, fisheries and livestock development as well as water conservation.

To facilitate Industrial Sector, the government was providing a series of targeted subsidies and incentives to industrial sector. These include subsidies to industry for electricity and gas, export development package and continue to provide Long-Term Trade Financing (LTFF) and Export Refinancing Scheme (ERS) at subsidized rate.

During July-September FY2020, exports increased by 2.4 percent to US $ 6.033 billion against $ 5.893 billion in last year. Imports decreased by 22.7 percent during July-September FY2020, to US $ 11.032 billion against US $ 14.275 billion in last year. As a result, the trade deficit had shrunk to 34.85 percent to US $ 5.727 billion.

With regard to the reports on employment creation, the Finance Division said that it was important to highlight that Job creation was one of the key objective of government economic reform program and the government was evaluating specific proposals for job creation with strong participation by the private sector. The important initiatives include 'Naya Pakistan Housing Program' which is envisaged to construct 5 million homes over the next five years. With its strong backward linkages, development of housing sector will also lead to significant increase in growth of at least 40 different industries.

Similarly, 'Kamyab Jawan Program' launched recently had two tiers program whereby tier 1 ranged from 0.1 million to 0.5 million while tier 2 ranged from 0.5 million to 5.0 million. Loans for tier 1 made available at a subsidized rate of 6% while for tier 2 rate is 8%. 110,000 loans will be disbursed under tier 1 and 29,000 loans will be disbursed under tier 2 over a 5-year period with subsidy of Rs 15 billion.

The Finance Division also reminded that the government had allocated Rs 5 billion for Prime Minister's Youth skill Development in the budget 2019-20 while the government had set a target to create 100,000 jobs in IT in 2019 with the PSDP earmarked for ICT sector for 2019-20 at Rs.11,140 million, showing an increase of 52.6 percent over the corresponding period of last year.

The Finance Division further noted that investments in tourism had the potential to generate over half a million new direct and induced jobs over the next five years. To increase the number of tourist, the government had introduced an open Online Visa System for the citizens from 50 Countries. The government had allocated Rs 2 billion for Clean Green Pakistan Movement/ Tourism in budget 2019-20.

The Finance Division also said that the 10 Billion Tree Tsunami would create a total of 2 million jobs over the life of the project. Similarly, during calendar year 2018, 3, 82439 people were registered for overseas employment while from Jan-August 2019, 373,225 Pakistanis were registered by Bureau of Emigration and Overseas Employment for employment as compared to 244,504 emigrants during the corresponding period last year.

The Finance Division also noted that in the current budget, government had protected the vulnerable segments from utility price increases. The government had also protected the low-gas consumers from high gas price. Similarly, to keep the Roti prices at the lower level, the government had been providing subsidy of Rs 1.5 billion to the Roti Tandoors. GST on LPG had been reduced from 17% to 10% while low electricity consumers were also being protected from full impact of price increase.
The Finance Division also reminded that the ease of doing business was also improving at the fast pace, as in 06 indicators out of 10, there was significant improvement in Pakistan and the World Bank had placed Pakistan in top 20 best performers in ease of doing business. Pakistan follows liberal investment regime for investors' confidence and conducive environment to attract local and foreign investment. During September FY 2020, the FDI recorded at US $ 385.3 million showing an increase of 75.6 percent as against US $ 182.1 million during the same month last year.
04 October, 2019
Rebuttal - Finance Division rebuts news report on state of economy

Finance Division has described as "incorrect" the impression created in a section of the media that the Pakistan economy is shrinking.

In a statement, the Finance Division has asserted that the macroeconomic adjustment policies introduced by the government to support balance of payment and strengthen the market confidence, which will also move toward higher and inclusive growth. The contention of a section of the media talking about "shrinking economy" seems incorrect as the early signs of recovery of economic activities in fiscal year 2020 are very much encouraging.

On agriculture front, Federal government is implementing "National Agriculture Emergency Programme" and has approved 08 mega projects at the cost of Rs. 235 billion. This will encourage economic activities in rural areas and create employment opportunities in the country. Credit to agriculture sector has increased by 20.7 percent; the sowing of cotton crop has also increased by 14.4 percent as compared to last year which will increase cotton crop in double digit. The import of agriculture machinery has recorded a growth of 8.7 during FY2019 which is a good indicator. The base effect will also support growth in agriculture.

Earlier estimates of cotton crop suggest that cotton production will increase at least by 3 million bales in FY2020 from last year. All these developments forecast agriculture is likely to rebound and grow more than 3.0 percent in CFY. This is likely boost growth in LSM and the exports of the country, as well. Similarly, the LSM is likely to recover in current fiscal year on the back of better expected growth in agriculture sector along with government initiatives in the construction, SMEs, tourism and automobile sectors. Better growth in agriculture and LSM sector are likely to have a good impact on services sector.

To boost jobs in the industrial sector, the government is providing a series of focused subsidies and incentives to industrial sector. These include subsidies to industry for electricity and gas, export development package and continue to provide Long-Term Trade Financing (LTFF) and Export Refinancing Scheme (ERS) at subsidized rate.

Impact of better cotton production and subsidy schemes have spillover effect on export growth and textile sector which will supports further current account and balance of payments position.

For inclusive growth and to protect the vulnerable segments of the society, various social protection programs (through a newly created poverty alleviation division) have been introduced. Under Poverty Alleviation, the government has allocated an additional amount of Rs.80 billion in the country's social protection spending for 2019-20 which cumulatively reached at Rs 190 billion which will also have spillover effect on private sector activities.
The editor further stated that "the Government will have to request the Fund for waivers due to its failure in achieving two performance targets i.e. tax collection and circular debt. This is, according to the Editorial, due to failure of both the Government and the Fund to do their homework before setting targets for the IMF program signed by the government in June this year".

It is clarified that the government has pursued the performance targets of the EFF program vigorously during the first quarter of CFY. Resultantly, tax collection during the period has so far been 16 percent higher than the tax collection of the same period last year. It is also clarified that the numbers regarding circular debt have not been finalized as yet and it is premature to say that the target has not been achieved and that the price hike has not worked.

As far as the investment in domestic securities by non-residents is concerned, it may be noted that this is a positive development. This will expand and diversify the investor base and enhance competition, leading to liquidity in primary as well as secondary markets.
Over the long-run, greater competition among investors and greater liquidity in the markets will result in lowering borrowing costs for the Government and also increasing the depth of domestic capital market. This is an aspect not previously covered or thought-out by the previous governments.

The IMF agreement is based on broader policy reforms to address the issue of macroeconomic instability stemming from budgetary and current account deficit. Most of the targets are related to initiation and continuation of structural reforms which include various policy, administration and enforcement intervention.

The benchmarks in this program have been set in terms of qualitative initiatives and not exactly in terms of numbers. The indicative targets in numbers are based on certain assumptions related to growth, imports, exports, inflation, independently determined policy rate and a market based exchange rate. Any change in assumed rates in the initial model results in varying targets such as tax and non-tax revenues. The tax target is not something given by IMF but is a number assigned by Government of Pakistan to FBR as revenue target and so far FBR has achieved more than 90 percent of its target despite huge import compression.

The indicative targets of refunds are related to retirement of refunds, stocks and so far FBR has issued all determined refunds of sales tax till September 2019. It is a common practice that businesses claim huge refunds but the authentication of these refunds usually remains below 30 percent of claimed amounts due to non-matching of invoice data. The IMF team is in touch with Pakistan authorities on all issues of program and is also providing technical assistance to the Government on various aspects of the programs. Last week a team of experts provided technical assistance on expenditure side, next week a team of experts on tax policy is visiting Islamabad. The opinion expressed in editorial is probably based on cursory reading of the staff level agreement without going into the detailed qualitative benchmarks agreed by the government and the IMF.
03 October, 2019
Rebuttal - Finance Division rebuts news report regarding rate hikes, rupee fall having serious social impact

In response to an article, titled "Rate hikes, rupee fall to have serious social impact" published in Express Tribune dated September 16, 2019, it is to be noted that the writer has exaggerated the cost of stabilization under the IMF program while ignoring the anticipated positive impact of the same.

The article suggests that increase in key policy rate is aimed at attracting yield seekers and to attract the so called "hot money". However the writer ignored to mention the key reasons for increase in policy rate, which includes build-up in excessive demand pressures in recent years and associated increase in inflationary expectations in the economy. This, together with other administrative measures helped to discourage the imports of non-essential items in order to keep a check on otherwise widening trade deficit. Although the rate hike may induce some "hot money" to get into Pakistan as mentioned, it is not to be used by any means as a strategy for accumulating foreign reserves. This is evident from recent increase in foreign exchange reserves, which has been achieved primarily by reduction in trade deficit.

Furthermore, the article also suggests that both increase in policy rate and PKR depreciation impacted the cost structure of the listed companies through increasing their cost of raw materials. However, the author didn't consider the fact that the government has provided a number of incentives to industries. Indeed, in budget FY19-20, the government has provided relief to export-oriented sectors which can now import more than 1600 raw material items at reduced/zero tariff rates. Additionally, the SBP has kept the lending rates unchanged for export oriented sectors under its Long-term finance facility (LTFF) and Export Finance Scheme (EFS). Over the short-to-medium-term, this would help to reduce chronic woes of the external sector through improving trade balance.

Furthermore, the author claims that the agreement with the IMF may give rise to social crisis and gave the example of Egypt in this regard. On the contrary, IMF, in its recent country report, emphasized the need to increase social safety net spending. For example, a new Division of Poverty Alleviation and Social Safety has been established to design and implement social safety programmes in the country. Under the head of Social Protection, an amount of Rs 190.6 billion has been allocated in the budget 2019-20 for welfare of the poor segment of the society.The beneficiaries of Ehsaas programme are extreme poor, orphans, widows, the homeless, the differently abled, medically challenged, and the jobless, who will be paid as per establish terms of a National Socio-Economic Registry or data bank based on poverty score card.
Similarly, total subsidies for fiscal year 2019-20 have been estimated at Rs 271billion which increased by 55.4% and 6.5% over budget estimates and revised estimates respectively of 2018-19. Out of which Rs 250 billion has been allocated to WAPDA, PEPCO and KESC. Government has withdrawn hike in gas prices for tandoors. In this regard, government will give Rs 1.5 billion subsidy to Sui Southern Gas Company Limited and Sui Northern Gas Pipeline Limited. Going forward, IMF and government has agreed to reassess the need for any additional social spending to further reduce any impact on marginal segments of the society.
27 September, 2019
Rebuttal - Finance Division rebuts news regarding IMF bar on sovereign guarantees

The Ministry of Finance has contradicted a news report published in a section of the press claiming that IMF has barred Pakistan from extending sovereign guarantees till December Review.

In a statement, Finance Division has termed the report and its headline as false and contradictory to an official response provided to the newspaper in advance of the published report.

The Ministry has maintained that the concerned reporter who has filed the story had approached the Finance Division Spokesperson Mr. Omar Hamid Khan with a question whatsapped to the latter on why in the reporter's words the "Finance Ministry is not extending the sovereign guarantees against Rs 200bn loan to be borrowed from Islamic banks to reduce the circular debt".

In response, Finance Division Spokesperson Mr. Omar Hamid Khan clearly told the reporter in a written reply that "In order to ensure fiscal discipline and debt sustainability, GOP has developed a policy framework which has also been agreed as part of the Extended Fund Facility provided by IMF. Under this framework, GOP has decided to set a ceiling (equal to 3.6% of GDP) on government guaranteed debt. The framework is reviewed on a quarterly basis in the light of progress already made, prevailing economic circumstances, and the overall objectives of achieving higher economic growth and debt sustainability."

However, despite a clear response in no way indicating that the IMF had in any way barred Pakistan from extending sovereign gurrantees, the reporter went ahead and falsely attributed the Finance Division Spokesperson as having confirmed to him that the IMF has barred Pakistan from extending sovereign guarantees till December Review" which is contrary to the facts as shared with him in a written response by the Finance Division. "Such an irresponsible reporting of even written words and flashing them as headline is unethical and against the spirit of healthy journalism and such a tendency must be avoided to retain the trust and credibility of readers and state institutions," said the statement.
25 September, 2019
Response - to some tickers run on certain channels regarding arrangement of Rs 200 billion to bring down the circular debt

In response to some tickers run on certain channels regarding arrangement of Rs 200 billion to bring down the circular debt, the Ministry of Finance would like to clarify that it is considering various options to complete the transaction as soon as possible. Negotiations with banks are going on.

The matter has also been discussed with IMF team during its recent visit. Hopefully the matter will be resolved soon.
06 September, 2019
Rejoinder - to the News Item published on 6th September 2019 regarding the IMF Programme and Upcoming Staff Visit

A certain news item published on 6th September 2019 has reported that the IMF is sending an SOS mission to Pakistan owing to the fiscal outcomes of FY 2018-19. The news item has also claimed that programme may be renegotiated.

It is clarified that both these assertions are completely incorrect are not based on actual ground realities.
The upcoming IMF Mission is a staff level visit that had been planned much earlier and it is absolutely erroneous to construe that the IMF staff level mission is any kind of SOS mission.
The claim that the IMF programme is being renegotiated is equally misconceived. The Government of Pakistan remains firmly committed to implement the policies and reforms spelled out in the IMF-supported program. As indicated in the program documents, the IMF-supported program will be monitored and reviewed according to a calendar of quarterly reviews. The first one is scheduled to take place at some point in December. Our understanding is that as part of our technical work program, an IMF team will come on a routine Staff Visit in mid September 16-20.
It must also be emphasised that after the initial adjustments, the economy is rapidly stabilising, in particular the external sector, and that the current fiscal year will yield some very positive economic outcomes.
23 August, 2019
Rebuttal - Pakistan rebuts Indian Media reports on FATF

This is with reference to the news published in Indian media about Pakistan being black listed by APG. It is clarified that APG in its 22nd Annual Meeting held in Canberra, Australia from 18-23 August 2019 has adopted Pakistan's 3rd Mutual Evaluation Report and has put Pakistan in its enhanced follow-up as per APG's Third Round Mutual Evaluation Procedures. In line with APG's Third Round Mutual Evaluation Procedures, Pakistan would be required to submit follow-up progress reports to APG on quarterly basis. It is further clarified that the media reports being circulated about Pakistan being blacklisted by APG are incorrect and baseless.
11 July, 2019
Clarification - Reference News item published in the newspaper titled "Pakistan's external debt estimated at $130b by FY23"

This is with reference to the news item published in the newspaper "Express Tribune" titled "Pakistan's external debt estimated at $130b by FY23" dated 10.07.2017. The article's commentary is based upon external debt and liabilities and comments regarding external public debt are as under:

The news report used exaggerated statements and drew baseless conclusions with the intention to create sensation and mislead the general public. The news item has quoted that as per International Monetary Fund (IMF) External Debt is estimated to reach US$ 130 billion by fiscal year 2022/23 with a net addition of $34.6 billion during the tenure of the present Government from US$ 95.4 billion in FY2017/18.

The news is referring to External Debt and Liabilities (EDL) of the country which includes private sector debt, debt of banks etc. in addition to the external public debt. Time and again it has been clarified that EDL does not constitute borrowing of the Government since it includes borrowing of PSEs, liabilities of the central bank, borrowing of banks and of the private sector.
The said report clearly states that out of total External Debt and Liabilities (EDL) the government borrowing will amount to USD 90 billion in FY 2022/23 from US$ 71.4 billion in FY2017/18.
20 June, 2019
Clarification - Ministry of Finance issued a clarification

In order to bring clarity about the budget and expenditure figures for Prime Minister Office, Finance Division presents following facts, with a view to address certain misconceptions in Media
During the Current Financial Year 2018-19, PM Office had a budgetary allocation of Rs. 986 million. However, owing to ongoing austerity drive and with a view to set the example from the top, PM Office has successfully managed to squeeze its expenditures up to Rs. 675 million, which is 32% reduction that is unprecedented.
Further analysis reflects that the expenditure of PM Office (Public) has been curtailed from Rs. 514 million (budgeted) to Rs. 305 million (actual till end June), thereby reflecting the saving of 41%.
Similarly, PM Office (Internal) brought down its expenditures up to Rs. 370 million, against the budgetary allocation of Rs. 472 million, which reflects the expenditure squeeze of 22%.
To achieve this goal of expenditure rationalization and austerity, PM Office slashed 35% HR and massively reduced expenditure on refreshments, fuels, Procurement of Equipments and Machinery and adoption of a basic economical non lavish style of official working.
The budgetary allocation for PM Office (Public + Internal) for next financial year 2019-20 is Rs. 862.9 million which is again 12% less than budgetary allocation for FY 2018-19. In spite of rising inflation, increase in salaries and demand for replacements of physical assets and refurbishment etc, budgetary allocations for PM Office have been kept to bare minimum levels, to set an example for other Federal Ministries / Divisions & Departments.
For further clarity, it is informed that the Printed Budget for PM Office has been reflected in the Volume-I of Federal Budget 2019-20 (Current Expenditure). The relevant pages are 302-310.
Electronic Media has been flashing page 302 of this book which reflects the PM Office Budget worth Rs. 1172 million for financial year 2019-20 against the existing budgetary allocation of Rs. 986 million for FY. 2018-19. As elaborated in the table, the PM Office budget of Rs. 1172 million also includes the budgetary allocation (Rs. 309 million) for National Disaster Management Authority (NDMA). NDMA, although autonomous with its own budget line has been parked under the PM Office. Previously it was under the Ministry of Climate Change. Hence, the budget of NDMA must not be and should not be confused with the distinct budget items of PM Office. Data table may be referred for more clarity on this.
For purpose of budget preparation, revised budget estimates comprise of 8 months actual expenditure plus 4 months anticipated expenditures. The budget book page No. 302 reflects revised estimate of Rs. 820 million against the budget of Rs. 986 million for the PM Office. However, PM office went through further belt tightening and has successfully been able to close the financial year at an actual expenditure of approximately Rs. 675 million which is even 18% lesser than the revised expenditure estimates.
The budgetary allocation for PM Office for next financial year 2019-20 is approximately Rs. 863 million which is 12% lesser than budget allocation for FY 2018-19. This existing spending level of PM Office (Rs 675 million) is actually touching the expenditure levels in FY 2014-15, which speaks volumes about the austerity drive in the PM office.
In nutshell, Finance Division clarifies that PM office has actually reduced its expenditure by 32% during the CFY 2018-19. Its next year budgetary allocation is 12% less than the budget for 2018-19. The coordinated effort to bring austerity through rationalization of current federal expenditures would continue in future under the high standards set by the PM Office, based on the PM's vision of cutting down expenditures.
Following is the complete budget analysis of the Prime Minister Office:-

Prime Minister's Office
Budget & Expenditure Analysis
(2018-19)
Budget
2018-19

Revised
2018-19

Est.Actuals
2018-19 *

Savings (%) **
(Actual/Budget)

Budget
2019-20

Saving (%)
(Budget/Budgeted

PM Office (Internal)

472

449

370

-22%

389

-18%

PM Office (Public)

514

371

305

-41%

474

-8%

Sub total

986

820

675

-32%

863

-12%

National Disaster Management Authority

273

309

Grand Total

986

1,093

1,172

* Revised budget is estimated on eight months actual expenditure+ 4 month anticipated
** Estimated Actual is actual expenditure during the year. It carries actual data for eleven months
(up to 31-05-2019) + 1 month anticipated
29 April, 2019
Clarification - that the Federal Government has neither reduced nor delayed the transfer of funds to any of the provinces

Ministry of Finance, in response to various news reports to this effect, clarifies that the Federal Government has neither reduced nor delayed the transfer of funds to any of the provinces. All the provinces have been receiving their share in the Federal Transfers in accordance with the NFC Award. The Federal Government makes these transfers, fortnightly, on the same day of reporting of the collections by the collecting agencies (i.e. Federal Board of Revenue and Petroleum Division). Any shortfall in revenue collections results in a uniform change in the share of the Federation and the provinces in the Federal Transfers.

The Ministry further clarifies that the government of Sindh has received Rs. 441.8 billion, as federal transfers, during the first three quarters (July – March 2018–19) of the current fiscal year compared to Rs. 418.1 billion during the corresponding period of the last fiscal year entailing a 5.7% increase i.e. Rs. 23.7 billion higher than the last year.
Similarly, Punjab and Khyber Pakhtunkhwa have received Rs. 866.6 billion and Rs. 290.4 billion, respectively, compared to Rs. 801.7 billion and Rs. 269.3 billion received during the corresponding period last year that has resulted in 8.1% and 7.9% increase in their Federal transfers. Balochistan also saw a12.8% increase in its Federal Transfers by receiving Rs. 180.3 billion compared to Rs. 159.9 billion during the same corresponding period.
19 March, 2019
Clarification - Ministry of Finance strongly refuted the impression created by certain statements by representatives of Government of Sindh that there is delay in transfer of resources from the Federal Government to the Provinces

The Ministry of Finance strongly refutes the impression created by certain statements by representatives of Government of Sindh that there is delay in transfer of resources from the Federal Government to the Provinces. It needs to be noted that FBR reports revenue collection to Finance Division twice a month (on 17th and last working day of the month). The shares of the provinces are transferred on the same date as per the NFC formula. No amounts are withheld by Finance Division.

During the first 8 months of the current financial year an amount of Rs.312.2 billion has been provided to Sindh as part of its share in the collected revenue. In addition an amount of Rs.57.5 billion has been provided as arrears for the last year. Overall, the Government of Sindh has received Rs.27.1 billion more during the current financial year (July 2018 - February 2019) compared to the same period of last year.
It seems that the claim of shortfall is based on the assumption that revenue collection is evenly spread during the 12 months of the financial year, which is not the case. Historically during the initial months of the financial year, the collections remain on lower side compared to the later part of the year with the highest collection recorded in June of every financial year. The Federal and Provincial fiscal authorities are aware of this fact and plan their expenditures accordingly.
8 March, 2019
Clarification - A report in a section of media contends that Government has borrowed Rs 2.9 trln in just 7 months to finance budget deficit

A report in a section of media contends that Government has borrowed Rs 2.9 trln in just 7 months to finance budget deficit.

For sake of clarity it is important to comprehend that the increase in debt stock cannot be termed as borrowing of the government. The increase in debt stock incorporates devaluation impact due to depreciation of Pak Rupee against US Dollar as well as impact of increase in credit balance of the government with the banking system. In this regard, following facts are worth noting:
In US Dollar terms, central government external debt increased from US$ 64.1billion at end June 2018 to US$ 65.8 billion at end January 2019. Therefore, an increase of around US$ 1.7 billion was recorded in central government external debt during first seven months of current fiscal year compared with the increase of US$ 5.9 billion during the same period last year. In rupee terms, central government external debt amounting US$ 65.8 billion becomes equivalent to Rs9,096 billion at an exchange rate of PKR138.2553/US Dollar. Therefore, the value of central government external debt has increased by Rs 1,300 billion during first seven months of current fiscal year (from Rs 7,796 billion at end June 2018to Rs 9,096 billion at end January 2019). Here, it needs to be understood that out of this increase of Rs 1,300 billion, around Rs 1,100 billion or 85 percent is attributable to depreciation of Pak Rupee against US Dollar.Hence actual borrowing was significantly lower than what is reported in the news report. It is also worth noting that depreciation of Pak Rupee increases the rupee value of external debt (reporting loss), but does not add much to foreign currency liability of the country during any particular fiscal year;

Similarly, apart from domestic financing of fiscal deficit, increase in credit balances of the government with the banking system has resulted in increase in domestic debt stock.
In the light of above mentioned facts, Ministry of Finance refutes the claim of news report that federal government has borrowed Rs 2.9 trillion in just seven months to finance the budget deficit of the country. In fact, actual borrowing for financing of budget deficit was much lower and rest of the increase in public debt can be explained through above mentioned factors. In fact, news report contains self-contradictory statements,as on one hand it states that Pakistan recorded a budget deficit of one trillion rupees during first six months of current fiscal year while on other hand it states that government borrowing for financing of fiscal deficit was almost three times during first seven month of current fiscal year.
There is also a need to understand that present government inherited many challenges on domestic and external front which forced it to borrow to meet its social and development goals. Particularly, Public Debt to GDP ratio was 72.5 percent at end June 2018 as against threshold of 60 percent as stipulated under FRDL Act while Federal Fiscal Deficit (excluding foreign grants) was 6.5 percent during 2017-18 against the threshold of 4 percent. Resultantly, existing debt obligations contracted by the previous governments consumed around 37 percent of government revenues during 2017-18. Since major chunk of revenue is consumed by debt servicing, additional borrowing is required to meet other current and development expenditure. Similarly, on external front, increase in imports pushed the current account deficit to a historic level of around USD 19 billion during 2017-18, which exerted pressure on foreign exchange reserves as well as on exchange rate which depreciated by around 32 percent during last one and half year. This has not only contributed towards fueling the inflation but has also increased the stock of external public debt significantly.
Given, this prevalent economic situation, a multipronged strategy is being pursued with focus to substantially increase tax revenues and country's foreign exchange earnings. At the same time, reducing unnecessary expenditures with curtailment of losses of public sector enterprises is also being pursued to bring down the deficit. Government has also taken initiatives to expedite institutional reform and promote austerity to reduce non-development and non-productive spending. All these measures are expected to reduce the debt burden of the country in the medium term.
28 Januaey, 2019
Rejoinder - Federal government's borrowing from the State Bank of Pakistan (SBP) hit a high of Rs 6.6 trillion

An opinion piece in a section of print media on 27th January said the federal government's borrowing from the State Bank of Pakistan (SBP) hit a high of Rs 6.6 trillion. It adds that the government has been borrowing at an average of Rs 15 billion a day for the past five months, that the budget deficit will hit a high mark and huge losses in PSEs. The opinion piece needs clarification on certain accounts to present the true point of view based on data and factual actions undertaken by the Government over the last several months.
Based on preliminary estimates, Government borrowing from SBP during July-December, 2018 was at Rs 1.2 trillion. Figures reported in the article at Rs 6.6 trillion is not correct and misleading. It is also important to note that due anticipation of increase in interest policy rate borrowing from scheduled banks was in negative at Rs (-) Rs 702 billion. A net bank borrowing during July- December, 2018 was Rs 496 billion. However, in the light of stability in the policy interest rate scheduled Banks have started a reasonable participation in government security auctions. It is projected that increased borrowing from banks will substitute in lowering borrowing from SBP in the coming months.
There is a need to understand the difference between increase in debt stock and actual borrowing of the government. The writer has been quoting a highly misleading number of Rs 15 billion a day for the past five months. He misquoted increase in debt stock as borrowing of the government i.e. devaluation impact due to depreciation of Pak Rupee against US Dollar has contributed significantly towards increase in debt stock of the government during first five months of current fiscal year. In fact, this devaluation impact was more than actual borrowing of the government.
The writer has appreciated the measures announced by the Government in the investment and promotion package of January 2019 in consultation with all the major stakeholders. This package has been announced to ease the cost of doing business in Pakistan, reverse the trends of de-industrialisation and support exports. All this is intended for job creation and enlarged social sector production for reducing poverty in the country.
The writer has correctly highlighted that the tax incentives announced in the Package would help to 'direct additional credit towards three important sectors of the economy: small and medium-sized enterprises (SMEs), the agricultural sector, and the low-income housing sector'.
The writer is correct that the measures 'will encourage savings, investments and, at the same time, compress the demand for imported luxury items'.
The reforms package announced by the Government is a continuation of the measures already announced earlier, like reduction in electricity and gas prices. The package is also focussed on reducing external imbalance, a legacy of ineffective policies of the last decade.
The Government has initiated measures on austerity, reducing tax evasion and monetary and exchange rate measures. The shortfall of Rs 170bn in FBR tax collection in first six months of FY19 is primarily due to reduction in GST on petroleum products to shield domestic consumers from rising international oil prices.
The measures to shield domestic consumers and especially the poorest and most vulnerable households have started to yield results and CPI inflation has declined for two consecutive months to 6.2% in December 2018, down from 6.8% in October 2018. More importantly, food price inflation has declined to just 0.9% in December 2018, compared to 3.3% in August, when the PTI government came to office. In the coming days further measures will be taken to provide relief to the poorest and most vulnerable households.
The most critical challenge facing the new government was to avert a balance of payment crisis. Due to tireless efforts of the Government, success has been achieved with significant investment and financial assistance from bilateral partners including Saudi Arabia, UAE and China. The Government has finalised a facility of trade finance for oil with the ITFC. Facility for oil on deferred payment has been finalised with Saudi Arabia and shall be operationalised soon. This will help improve Balance of Payments in the country.
These measures have started to restore confidence. Credit Default Swaps (CDS) has declined in January, making Pakistan US$ bonds the best performing bonds in the Emerging Asia markets. Similarly, the high participation in the PIB auction on 23rd January with a bid over Rs 344bn, shows improving sentiment locally, which will help reduce reliance on SBP borrowing This, will help government reduce reliance on SBP for deficit financing, a risk highlighted by the writer.
Prudent monetary policy stance by the State Bank of Pakistan is ensuring that inflation remains well anchored. The effect of such a policy is to protect the common man. At the same time, securing enough food supplies in the country has ensured that food inflation remains at the lowest. Expenditure management has been such where aggregate demand in the country has been managed to arrest the rising inflation and its effect on the current account.
It is a misplaced contention that the budget deficit, which is projected at 5.6%, will grow to 10%. The budgetary deficit is being very much managed by ensuring that the target of overall revenues including FBR and non-tax revenue for the year are met. The quasi-fiscal losses are being handled. The Government has already taken key measure to reduce the build-up of circular debt and the focus has not only been towards rationalization of prices but the plan of reducing losses, past recovery and a host of efficiency measures which are already in place and are showing results.
Growth maybe subdued in the immediate but will be broad based and financed through raising domestic savings and investment. Evidence for the first 6 month shows that the private sector in Pakistan both for working capital and for fixed investment has domestically borrowed around Rs 500 billion compared to Rs 230 billion in the first 6 months last year and the agriculture sector credit has shown a growth of 22% in the first 6 months. Therefore, the allegation that economic growth is dropping does not appear to be based on evidence that is presented in the first 6 months.
The statement that expenditure is out of control is also not correct. Expenditure growth is very much in control. Pakistanis are not being burdened by any amount that is being said by the author. Total provisional expenditure for first six months of current FY were marginally higher on account of interest payment, security and other spending. Interest payments during the year 2018-19 would be higher owing to increase in interest rates and exchange rate. In the budget total interest payments (on domestic & foreign debt) was estimated at Rs 1.6 trillion which is expected to increase from this amount but not as much as contended by the writer. For other expenditures the present government has abolish all discretionary allocations of the President and the Prime Minister. Further a 10% cut has been imposed on current expenditure. However, no cut has been imposed on security related expenditure.
The numbers quoted by the writer of losses in PSEs, energy and commodity sectors are highly exaggerated and misleading. It is reiterated that the Government has already taken targeted steps to appoint Heads in all key organizations on merit. In PSEs such as, PIA, banks and SECP, this has already been done to strengthen the overall governance and cut these losses. The energy sector has seen a reduction in the bleeding and a target has been set to bring the circular debt flow to almost close to zero, in the next 12 months. The writer's contentions are all based on conjectures rather than any solid evidence and to the contrary, the remedial steps are very much underway to protect the assets of the people of Pakistan.
21 Januaey, 2019
Comment - on news report appeared in Dawn on 20th January 2019

In response to a news report in Dawn on 20th January: "FBR fails to recover Rs 170 bn in fraud cases", it is stated that the Directorate General of Intelligence and Investigation of Inland Revenue is FBRs premier anti tax fraud agency. It undertakes surveillance activities and after getting verification from the record it prepares a contravention report which is sent to field formations ( LTUs & RTOs) for adjudication and recoveries.
The field formations examine the record and issue notices to taxpayers for their response. In almost 90% of the cases adjudication is quite close to contravention report however in few cases the explanation of taxpayer is found correct and the issue is dropped after consulting the Intelligence Directorate. In most of the cases, the taxpayers opts to approach the high courts to delay the impending demands. Because of these issues average time of finalization of such cases varies between one to four years.
The I&I reports are a continuous feature of working of FBR and the number of cases and the associated revenues keep on changing on month to month basis.
The progress in all such cases is closely monitored by FBR at the very highest level and it's very difficult for any lower functionary to misuse this information.
Moreover any complaint regarding any compromise on I&I cases are very seriously viewed by the Chairman and FBR has zero tolerance for any such compromise.
17 Januaey, 2019
Rebuttal - Position on transfers made to Sindh

Ministry of Finance strongly refutes news reports/statement which claim that the Federal Government has made less transfers to Sindh during the current financial year.
It is clarified that during the first half of FY 2017-18, FBR reported a collection of Rs.1845.3 billion (inclusive of arrears of previous year). During the same period of current financial year, FBR reported collection of Taxes as Rs.2,011.4 billion (inclusive of arrears of previous year).

The share transferred to Sindh province during the same period of last financial year was Rs.251.5 billion and during the current financial year it is Rs.275.2 billion showing a growth of 9.4%.
It is evident that the transfers in both absolute and percentage terms have increased. It is further clarified that the Federal Government immediately transfers the share of all the Provinces as per the NFC formula, based on the revenue collection reported by the FBR.
07 Januaey, 2019
Response - Claim on Pakistan's international reserves dismissed as misleading

The Ministry of Finance dismisses as misleading, the claim appearing in a section of the press on 6th January 2019 that Pakistan's international reserves are at the lowest point ever in recent history.
Any argument regarding international reserves position cannot be grounded merely on 'net international reserves' position. Instruments such as forward swaps and balance of payment support are used by central banks and governments all over the world to strengthen their international reserves position.
The truth is that at present SBP reserves are standing at USD 7.1 billion (as on 3rd January 2019), whereas SBP reserves were as low as USD 2.8 billion on 7th February 2014. The Government of Pakistan has arranged enhanced flows for balance of payments support on bilateral and multilateral basis, which will further strengthen the country's international reserves position.
20 October, 2018
Response - to News Report about APG's visit to Pakistan

The news report published today in a section of press on Pakistan's FATF and APG issues is not based on facts.
It may be noted that Pakistan is passing through two separate processes, one is FATF Action Plan and another is regular assessment of AML/CFT regime.
The FATF Action Plan has been agreed with FATF and is being implemented with timelines from Jan-2019 till September 2019. Its progress is being monitored by FATF on quarterly basis. The focus of this action plan is on the implementation of TF regime in Pakistan.
The regular APG assessment is part of Pakistan's APG membership requirements and every country in the globe is required to undergo assessment of anti-money laundering and combating the financing of terrorism (AML/CFT) framework.
Pakistan's assessment is being conducted by APG and assessment team from China, Turkey, UK, USA, Indonesia and Maldives. The purpose of the assessment is to gauge the level of compliance on key AML/CFT areas including adequacy and effectiveness of laws, policies and coordination, implementation of preventive measures, powers and capacity of FMU, supervisory and law enforcement agencies, use of financial intelligence and international cooperation. During the onsite visit (8-19 October 2018) to Pakistan, the APG assessment team held meetings with all Pakistan's AML/CFT stakeholders. This process will culminate in July 2019 in APG's annual meeting and in between draft reports would be exchanged with APG including one face to face meeting in April 2019. Both processes i.e. FATF Action Plan and APG's mutual evaluation are distinct and may not be mixed while reporting in press.
It is pertinent to mention that all countries undergo regular mutual evaluation process using a global assessment methodology and procedures. As of date the AML/CFT assessments of 60 countries have been completed across the globe out of which 16 countries are the members of APG. It is the third mutual evaluation of Pakistan the first two were held in 2004 and 2009 respectively.
It is also clarified that APG assessment team headed by APG's Executive Secretary Mr. Gordon Hook held a courtesy meeting with Finance Minister and discussed Pakistan's overall AML/CFT regime. The Finance Minister during the meeting with APG team assured Pakistan's strong commitment for a robust AML/CFT regime as per international standards and highlighted Pakistan's measures on this front. The APG team also did not share any assessment in written or verbal forms whether Pakistan will continue to remain on FATF Gray list or not.
No other issues were discussed with the Finance Minister by APG delegation except the above for which a press release was also issued by the Ministry of Finance on 17th October 2018.

Latest Updates

Revised Procedure for Operation of Assignment Accounts of Federal Government

(Local Currency)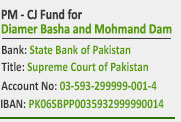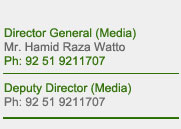 Securities and Exchange Commission of Pakistan

Competition Commission of Pakistan

Central Directorate of National Savings

Financial Accounting & Budgeting System (FABS)